DPWH paving farm-to-market roads in Ilagan, Isabela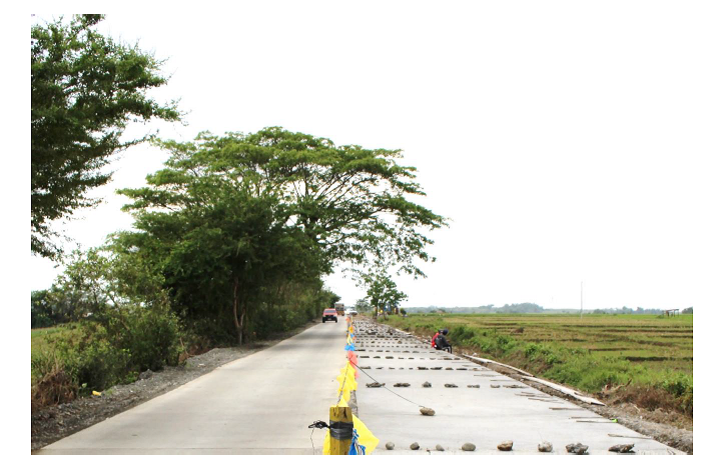 The Department of Public Works and Highways (DPWH) is completing the paving of a 3.45-kilometer road that will hasten transportation of agricultural products and provide a more comfortable travelling experience to farmers and other motorists in Ilagan, Isabela.
District Engineer Evelyn C. Costales of DPWH Isabela First District Engineering Office said the ongoing concreting of local road is being implemented in Barangay Lullutan, Ilagan, leading to the municipality of Quirino.
The construction of this farm-to-market road is part of the convergence program between the DPWH and the Department of Agriculture that is aimed to increase agricultural productivity and reduce income losses of farmers due to challenges in transportation.
"The P28.1 million paving of Barangay Lullutan Road is for completion within this month of June as we are on the final phase of construction at 94.8 percent as of May 31," said District Engineer Costales.
Aside from this project, DPWH also completed another 2-kilometer farm-to-market road improvement in Barangay San Antonio, Ilagan costing P9.85 million. It involves the paving of Barangay San Antonio road from Cabiceria 22 to Cabiceria 10.
These two (2) construction and improvement projects along local roads of Ilagan commenced February this year and were funded under the 2018 General Appropriation Act (GAA).
Source: DPWH Website