Corn Innovation Center to rise in Ilagan, Isabela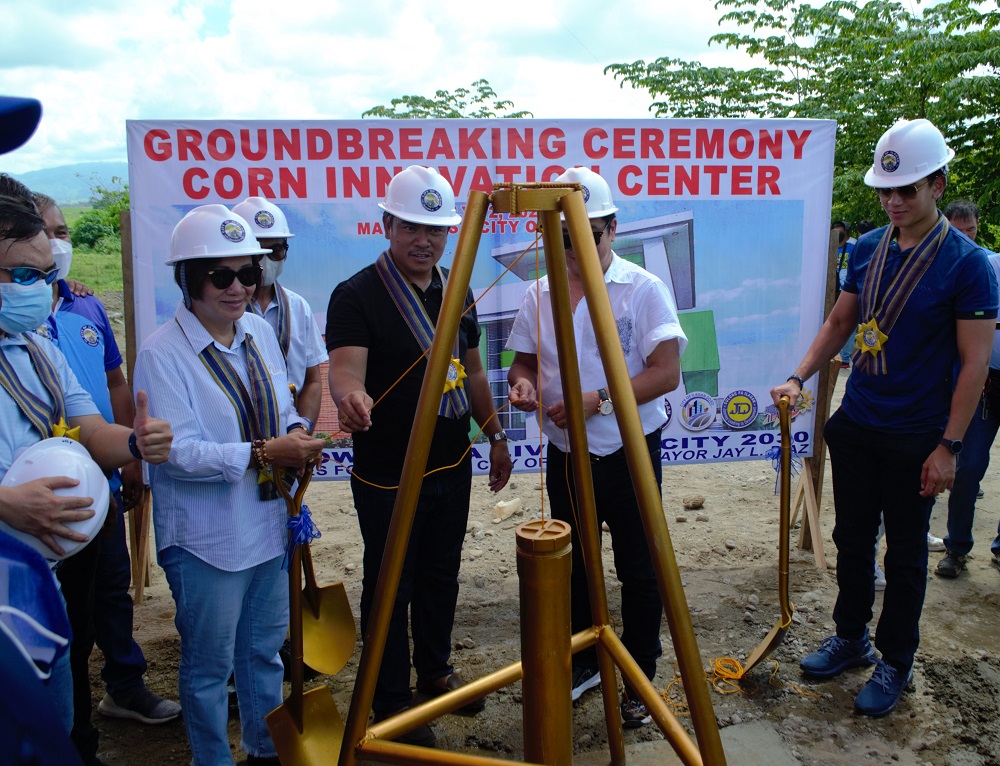 To serve as a strong foundation for future endeavors of the city in strengthening its corn industry, a Corn Innovation Center will soon be established at Marana 1st, City of Ilagan, Isabela. DA-BAR director Dr. Junel B. Soriano led the groundbreaking ceremony on 12 July 2022.
"The success of this project will be the success of our corn farmers as well. There are two ways to achieve it, first is to get started and second is to keep going. The Corn Innovation Center will keep it going," DA-Cagayan Valley regional technical director for Research, Regulations and Administrative Concerns Rose Mary G. Aquino said as she emphasized the importance of the establishment of the center.
Joining the groundbreaking ceremony were DA-Cagayan Valley officials, Ilagan City Mayor Josemarie L. Diaz, and Ilagan City agriculturist and project leader Moises C. Alamo.
Funded under the DA-BAR's Institutional Development Grant program, the center aims to provide a venue for generation of corn production technologies. It targets to benefit the members of the Asosasyon ng Mga Ama sa Siyudad ng Ilagan, corn farmers, and farm workers. Further, the center shall also serve as demonstration areas and training venues for agriculture students and the youth of the city.
Dr. Soriano further highlighted the need to focus on increasing the productivity per unit area of corn in the city through continuous efforts and partnerships on research and development.
"The ultimate goal of this center is to increase the productivity of corn in the region… With the existing land area that we are planting with corn right now, even an increase of 20% will greatly benefit the farmers," he said.
"The City of Ilagan, as the Corn Capital of the Philippines, must live up to its billing to become the center for food production considering the availability of raw materials and viable production of livestock and food products through the process of forward integration," Mayor Diaz said.
He laid down the vision of his administration in achieving the LiveableCity2030 concept and how the corn innovation project will support their thrust on Food Sufficiency. (### Ma. Eloisa H. Aquino and John Arvin N. Dela Cruz)